Tasha
"All The Small Things......"
Female
22 years old
Addison, AL
United States of America
Last Login:
February 07 2010

Tasha's Interests
General

same as above..
Christian Glitter by www.christianglitter.com

God Bless Everyone

Couldn't Be More Random






TAKE THIS SURVEY!

Take this survey

How old are your siblings?
which ones?
What kind of jelly do you like?
strawberry
Who is the last person you seen dance?
My Friends mom
Is zebra print cool?
yeah
Last time you fell down?
about two hours ago
Do you play with your gummi bears?
sometimes
How many tv's are in your house?
six i think
When did you last clip your toenails?
the other night
Do you think all babies look the same?
no
What size shoe do you wear?
9 and a half
Do you lick your lollipops or suck them?
i suck then bite
How many cousins do you have?
way to many
What cell phone company do you use?
i don't have one
Do you have any fish?
yes
Did your mom ever put soap in your mouth?
yes
Is your belly button an innie or outtie?
innie
What do you think about cars?
speed
How old is your dad?
idk
Do you take baths or showers?
showers mostly
Whats the month your birthday is in?
dec
Do you like chinese food?
yes
Do you have any cats?
yes
Do you pay any bills?
not yet
Have you ever played an instrument?
yes
Has anyone said you were accident prone?
yes
Do you talk about your feelings or hide them?
hide them as much as I can
Have you ever ran with scissors?
yeah
What do you think about grocery shopping?
I do it all the time..
Are you allergic to anything?
not that I know of
How did u get one of your scars?
burns
Can you use chop sticks?
yeah
Who would you want to be tied to for 24 hours?
someone NOT boring
Do you like to color inside the lines?
yep
Do you know how to whistle?
not loudly
What is the longest you can wait patiently?
months, years what are you talking about?
Do you want to be bilingual?
nah
Your motivation for tomorrow?
go get my sword!!
Who can make you laugh no matter what?
my friends and family
Do you still watch cartoons?
of course!!
Do you usually write in print or in cursive?
both I switch as I write
Is it true that you can be anything you want to be?
mmm i believe so
What's one of your favorite possessions?
my soul
Do you get enough sleep?
sometimes
Which is better: flowers or chocolates?
lol ... what kind of whick ones?
If you could go anywhere in the world, where would you go?
italy, no germany, rome, mmm IDK!
Do you believe that if you want something bad enough you'll get it?
If the Lord allows it
Do you take walks often?
yes
Is good grammar attractive?
haha your kiddin right?
When did you pray last?
this moring


CLICK HERE TO TAKE THIS SURVEY!

More MySpace Surveys | Tired of MySpace?




Music

Hawk Nelson, Tobey Mac, Barlow Girls, Incubus, Hawthorne Heights, Patty Loveless, Three Days Grace, Snow Patrol, Newsboys, Unhinder, Kutless, Jeremy Camp, KJ-52, Third Day, Mercey Me, Skillet, Ohio Ave., Red, Flyleaf, Stellar Kart, Underoath, Apocalyptica, Pillar, Demon Hunter, Disciple, Alanis Morisette, Breaking Benjamin, SonicFlood, Heaven, Nirvana, Bowling For Soup, Chris Daughtry, Blink 182, Bon Jovi, Creed, Pink Folyd, 3 Doors Down, DC Talk, Simple Plan, Linkin Park, Air Supply, Eagles, Foreigner, Garth Brooks, John Cougar Mellencamp, Johnny Cash, Johnny Horton, Meat Loaf, Ozzy Osbourne, Red Sovine, Shania Twain, Tanya Tucker, Journey, Toto, Bonnie Tyler, Merle Haggard, Moe Bandy, Beatles, Reba, Heart, Janet Jackson, Charlieene, Tim McGraw, Pasty Cline, Mickey Gilley, mmm if you've not realized yet. I'm like in love with many different kinds of music.
Christian Glitter by www.christianglitter.com



Movies

Lady Hawk, Princess's Bride, etc. mmmm..... horror, funny, love, acion, well all really
Christian Glitter by www.christianglitter.com



Television

not much. It's not that good for you, you know?
Christian Glitter by www.christianglitter.com


Christian MySpace Graphics

Books

The Bible mainly. But any book I can get into is great!!




Myspace Layouts - Anime Myspace Layouts
Myspace Codes - Myspace Generators - Myspace Backgrounds




Heroes:

Jesus is Hero!!! He's saved me and has been with me through everything and without Him I would have been doomed. And my mom, she has been through so much to help me in my life. My family and friends they all help me stay on the right path and I love them all for that. I would do just about anything for them all.


Best graphics, layouts, and more for your profiles! Click Here!




Groups:

Recipe Exchange, Drawing, Contemporary Christian Art, Bored peoples., first priority, Young Peoples Poetry and Songwriting 4 God, the nick jonas lovers, Largest CDC Group ,


Tasha's Details
Status:

Single

Here for:

Friends, Connect with Artists,
Discover New Music,

Smoke / Drink:

No/No

Education:

High school

Religion:

Other
Tasha is in your extended network.
Tasha's Blurbs
About me:

I love Jesus and he's my Savior so yeah I live for him too But I also love.... animals, shooting pool, cooking, drawing, reading, swimming, color guard, writing, collecting poems and writing the best ones in a book, singing (not to good though), rain, snow (hardly ever see it)sleeping, hanging out with my friends and family, watching movies, the moon, roses, saying random stuff, and acting crazy to make people smile, laugh, or wonder.. listening, trying to help people with their problems, and talking about the bible, cold weather, swinging and much much more. And if you would like to check out some of my drawings fell free to do so at: Visit My Website thanks and hope you all enjoy!

Christian Myspace Comments @ DazzleJunction.com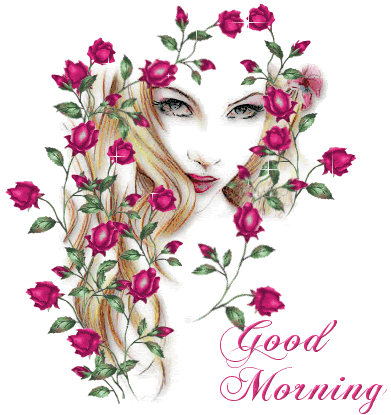 SpiritualGraphics.com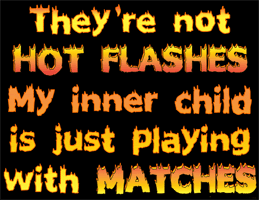 Creative Spiritz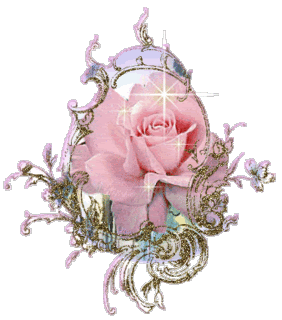 Best graphics, layouts, and more for your profiles! Click Here!

Best graphics, layouts, and more for your profiles! Click Here!
Get your own Abstract MySpace Backgrounds at MySpaceLayoutSupport.com
MySpace Layouts | MySpace Backgrounds | MySpace Codes
Who I'd like to meet:

anyone and everyone who needs support or Jesus in their life
Christian Glitter by www.christianglitter.com
Christian MySpace Graphics
Displaying 10 of 61comments (View/Edit All Comments) Add Comment
Holly




05-23-2009 2:37:38

hey Tasha,how ya doing? Long time no talk.. have a blessed weekend!!!
TrueLoveWaits77




02-21-2009 10:46:12

what happened that was wierd?? LOL well after I did one season on fencing,I stopped,it just wasn't something I wanted to keep pursuing :D Im glad ur running,I used to but It has been too cold outside. LOL
TrueLoveWaits77




02-17-2009 12:07:25

hey girl,sorry I don't get on here much anymore.Its good to talk to ya again :) how are ya?
TrueLoveWaits77




01-11-2009 3:57:08

haha yeah its probably a good thing that you didnt keep'em in all lol but yeah im great,how have you been?
TrueLoveWaits77




01-07-2009 5:05:35

did you keep ur tonsils??....I didn't It would gross me out too BAD!! *gags* lol
TrueLoveWaits77




12-27-2008 11:23:15

oh my goodness,I'm so sorry that u have to get all that stuff done!I had my tonsels removed years ago,i was getting trep throught and all that kinda stuff all the time before I got em out!and so good luck if you do get em out,it's so worth it :D lol
TrueLoveWaits77




12-12-2008 8:01:24

YES we WOn!!!*woop woop*...anyway I'm sorry ur sick..if you don't mind me asking what's tha matter??and I can't Belive christmas is soooooo CLOSE!!!!YEEEHEEE lol
TrueLoveWaits77




12-11-2008 7:43:51

Mine turned out PERFECT!!! although I was isck on thanksgiving I couldn't eat any till the next day....but today I have to go play the last volleyball game of the season so wish me luck :D
TrueLoveWaits77




11-25-2008 8:31:54

okey-dokey well good luck with makin all the deserts!!lol...this year i'm making a lemon cheesecake...yyuummm!!! lol
Add Comment