♥ †SeLah†♥
"..."
Female
56 years old
Charlotte, NC
United States of America
Last Login:
January 06 2008

♥ †SeLah†♥'s Interests
General

"But they that wait upon the Lord shall renew their strength; they shall mount up with wings as eagles; they shall run, and not be weary; and they shall walk, and not faint" (Isa. 40:31). THE BEAUTY OF THE CROSS a>..

Music

> One Night With The King
..
| Come Holy Spirit - Christian Music Video Drama
..
| "Fear not, for I have redeemed you;I have called you by name, you are mine. When you pass through the waters, I will be with you; and through the rivers, they shall not overwhelm you; when you walk through fire you shall not be burned, and the flame shall not consume you.—Isaiah 43:1-2

Movies

Television

TBN,Benny Hinn, Smallville, CSI, Heroes,TBN,Benny Hinn, Smallville, CSI, Heroes, Everything that has breath praise the Lord!

Books

Hind's Feet on High Places by Hannah Hurnard, The Revalation of Hell, The Revalation of Heaven,Matters of the Heart,Good Morning Holy Spirit, I also love spiritual warfare books"And the prayer offered in faith will make the sick person well; the Lord will raise him up. If he has sinned, he will be forgiven. Therefore confess your sins to each other and pray for each other so that you may be healed. The prayer of a righteous man is powerful and effective." James 5:15-16

Heroes:

Groups:

HEALTH PROBLEMS, Delirious?, Full Gospel/Pentecostal, Messianic Jew, Spiritual Warfare & Deliverance, Assemblies of God,

♥ Women of Faith ♥

,


♥ †SeLah†♥'s Details
| | |
| --- | --- |
| Here for: | Networking, Friends, |
| Body Type: | No Answer |
| Smoke / Drink: | No/No |
| Education: | No Answer |
| Religion: | Pentecostal |
| Height: | 0'0" |
♥ †SeLah†♥ is in your extended network.
♥ †SeLah†♥'s Blurbs
About me: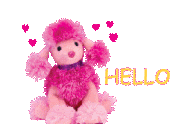 ..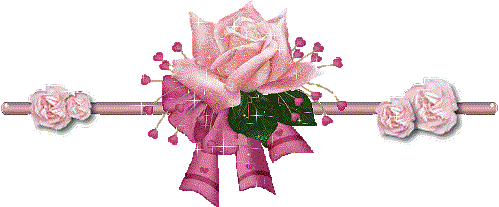 @ JellyMuffin.com
Who I'd like to meet:
@ JellyMuffin.com

♥ †SeLah†♥'s Friends Comments
Displaying 10 of 215comments (View/Edit All Comments) Add Comment
Brown Eagle




01-05-2008 8:09:55

In memory of Pastor Tom 12/23/07 ....HHS URL for those wanting to leave a whisper for His family http://www.hisholyspace.com/5720
Prayer




12-24-2007 12:06:48

May you celebrate the wonder of what God has done at this blessed Christmas season. Amazing Grace Techno - Computer Controlled Christmas Lights http://www.vimeo.com/440842/
Brown Eagle




07-27-2007 8:07:16

I believe each and everyone one of us, as Christians, have with Christ, the potential in being eagle Christians. The Word tells us that we were not meant to be earthly. Earthly takes much flapping which makes us tired and weary. My prayer for everyone is for many feathers to be added to your wings, which Christ left for us in scripture and then for you to soar on the warm thermal currents of the Holy Spirit to lead, guide, carry, and direct you on the paths that He has set out for each and every one of us. God Bless You!
BeLieVeR iN JeSuS




07-09-2007 4:11:53

9) BEHOLD,O GOD our shield and look upon the face of thine anointed. 10)For a day in thy courts is better than a thousand. I had rather be a doorkeeper in the house of my GOD, than to dwell in the tents of wickedness.11)For the LORD GOD is a sun and a shield; the LORD will give grace and glory; no good thing will he withhold from them that walk uprightly. 12) O LORD of host, blessed is the man that trusteth in thee. ~ Psalm 84: 9-12 SISSY
BeLieVeR iN JeSuS




06-28-2007 11:47:14

Proverbs 10:22 The blessing of the LORD makes one rich, And He adds no sorrow with it. Ephesians 3:20 Now to Him who is able to do exceedingly abundantly above all that we ask or think, according to the power that works in us. Philippians 2:5 Let this mind be in you which was also in Christ Jesus. God bless you my friend, on every side, in every way! In His Service, Sissy
BeLieVeR iN JeSuS




06-24-2007 11:35:20

"LOVE WOREKETH NO ILL TO HIS NEIGHBOR" (ROMANS 13:10) " THEREFORE, LET US LOVE OUR NEIGHBOR AS YOURSELVES." (MATTHEW 19:19) SISSY
Add Comment