Jenni
"Nothing is Impossible with God!"
Female
49 years old
St Francis, MN
United States of America
Last Login:
February 03 2009

Jenni's Interests
| | |
| --- | --- |
| General | ;top:0px" border="0"> Spending time with my family, reading, Praying. |
| Music | I love music, my favorite is any type of Christian music.. I am blessed to have a son who is a musician and I love all he writes and plays. |
| Groups: | BOOGIE WOOGIE, On Eagles Wings, Woman Of Faith, Way of the Master, ~Go Tell It On The Mountain~, |
Jenni's Details
| | |
| --- | --- |
| Status: | Married |
| Here for: | Friends, |
| Body Type: | No Answer |
| Ethnicity: | White/Caucasian |
| Smoke / Drink: | No/No |
| Education: | College graduate |
| Religion: | Protestant |
| Height: | 0'0" |
Jenni's Companies
Mary Kay
,
Title: Independent sales rep, beauty advisor
Division:


Date Employed
Jenni is in your extended network.
Jenni's Blurbs
About me:
I am a wife and Mom and I love the Lord, He is so good to me and I am ever so grateful that He Loves me faults and all.
Who I'd like to meet: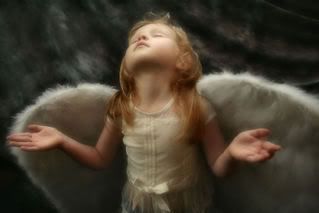 Displaying 10 of 55comments (View/Edit All Comments) Add Comment
Eva the great!




01-30-2010 2:11:38

Hi Jenny! :) How are you doing? Boy, I haven't been on in ages. It is ghost town around here, lol. Stay blessed for sure!
FOREVER HIS




03-20-2009 2:56:28






























MY DEAREST FRIENDS AND MY SISTERS, THIS HAS BEEN AN EXCITING WEEK HEARING FROM ALL OF YOU AND BASKING IN THE LOVE YOU HAVE SHARED WITH ME! I FEEL BETTER SPIRITUALLY TOO WITH ALL YOUR WRITINGS, LOVE AND ScriptURES! I KNEW THERE WAS A HOLE IN ME WHEN I COULDN'T BE ON LINE.

T0 BE WITH MY CHRISTIAN SISTERS AND NOW IT'S FILLED! GLORY TO GOD, MAY HIS FAVOR BE WITH YOU TODAY AND ALWAYS, ((HUGS)), LOVE YOU BUNCHES, ♥Forever His♥
Karen/Karing Hearts Prayer Ministry




02-19-2009 8:14:22



Jenni,
--praying Jesus will
strengthen & encourage your heart...
Blessings,
Karen & Family
www.karinghearts.com

**"The Lord will perfect that which concerns you."
Psm. 138:8**

Deanna!




02-04-2009 8:55:00

Thank you for the sweet comment,God gave me the words to the song,I have another one I need to get recorded need to find someone to ,will post when I have it and let you know,God bless, Deanna
FOREVER HIS




01-24-2009 9:59:34
















Blessings, Prayers, ((hugs)), Love you Bunches, ♥Forever His♥
FOREVER HIS




01-13-2009 9:49:13










DO THE IMPOSSIBLE!
Most of the things that are truly worth doing are never easy. When we ask God to fill us with the Holy Spirit, we are not filled with the Spirit of God to do easy things, He fills us with His Spirit so we can do impossible things!

~~JOYCE MEYER


"May He grant you out of the rich treasury of His glory to be strengthened and reinforced with mighty power in the inner man by the Holy Spirit [HIMSELF] indwelling your innermost being and personality!" ~~Ephesians 3:l6AMP


My Sweet friend, may our Lord Jesus find favor in all you do! Thanks for being patient and long suffering, it's been crazy around here! I'm so blessed with our friendship! Blessings, Prayers, Love you bunches,

♥Forever His♥
FOREVER HIS




01-08-2009 11:37:58
















Your friendship richly blesses me my Friend, May our Lord Jesus be with you today, and always! Prayers, ((HUGS))

♥Forever His♥
FOREVER HIS




01-08-2009 12:31:48






PRESS ON


I don't have to get up every day trying to be perfect! I just need to get up every day, determined to press on!

~~Joyce Meyer


"I press on toward the goal to win the {supreme and heavenly) prize to which God in Christ Jesus is calling us upward"!

~~ Phillippians 3:l4 AMP


Jenni May the favor of God be with you today, Blessings, Prayers, ((hugs))
Add Comment